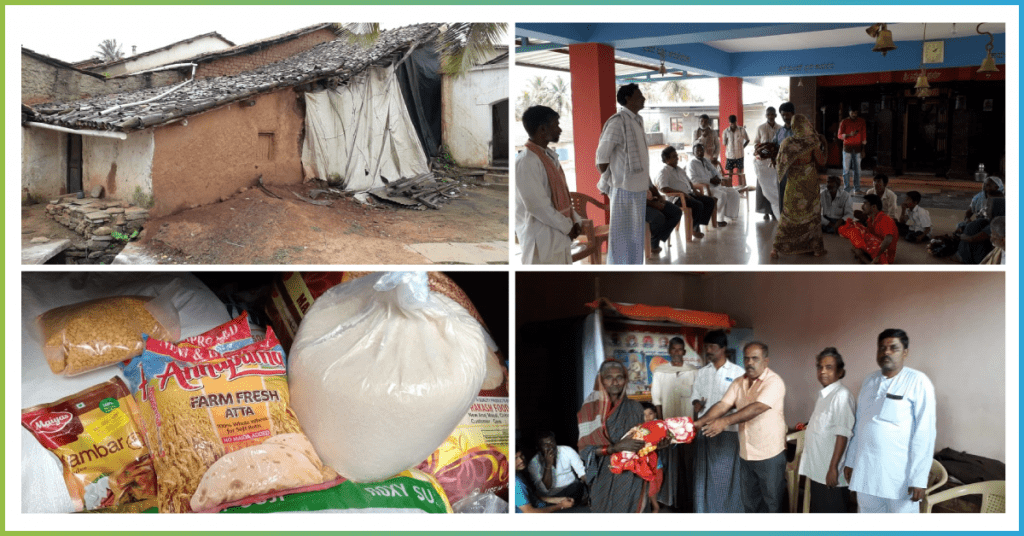 Rebuilding lives and dreams by sharing and caring
August 1st, 2019 was a black day for Karnataka as few parts in the state was catastrophed by the floods. It affected the lives, homes, dreams, lands of many people. Warnings were given to the coastal regions, and as a safety measure many people were evacuated to safer places and relief camps. Northern parts of Karnataka like Belagavi, Kalburgi, Raichur, Bijapur, Yadgir and Uttara Kannada were highly affected due to the floods.
More than 40,000 houses were washed out and 2,000 villages were afflicted. Several rescue operations were conducted by the Karnataka state and many NGOs, Corporates extended their support in contributing towards the flood relief.
At AgilizTech we wanted to help the people affected by floods. All the team members unitedly supported in raising the relief fund. We helped the people of Kotabagi and Kalbhavi villages near Belagaum and offered daily essentials like groceries, clothing and bedsheets to each family.
Your change can make a change and a difference to others. Apart from Karnataka, the floods have hit Maharashtra, Gujarat, Kerala, Uttarakhand and Himachal Pradesh and still they are dealing with the devastation.
Let us join hands and help the people in overcoming their fear of living and support in the little way we can.