We're a leading award-winning, agile technology partner that renders bespoke IT services by embedding user-centricity within each step of the value chain.
We adopt agile work processes to design, develop and deliver innovative digital solutions for our clientele. Our portfolio spans a diverse range of industries – Renewable energy, Telecom, Ecommerce, Legal services, Travel, Automotive, Home Improvement, across geographies – USA, Australia, India. Our collaborative approach and structured project management teams enable us to manage projects smoothly and deliver top-notch quality, on-time.
Our vision is to attain sustainable growth with definite goals.

Innovation
Be the industry leader in delivering cutting-edge solutions that enable businesses to provide superior customer experiences.

Customer
Be the go-to partner for businesses to provide superior customer experience.

Employee
Build a work environment in which employees work with passion and are encouraged to realize their full potential.

Society
Be socially responsible and contribute towards the betterment of communities.
Our I AM YOU approach reaches out to the elements that constitute and shape AgilizTech –
Customer, Team Member, Company and the Society. This reflects our: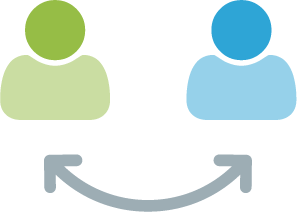 Intense understanding of the customer and the capability to comprehend their requirements.

Collaboration with team members and ability to appreciate diverse perspectives to problems.

Inclination to work cohesively as 'one team, one AgilizTech', subordinating individual interest.

Recognition of our responsibility to the society and contribution as a fellow citizen and member.
AWARDS AND RECOGNITIONS
World's leading publications and organizations have recognized our potential.