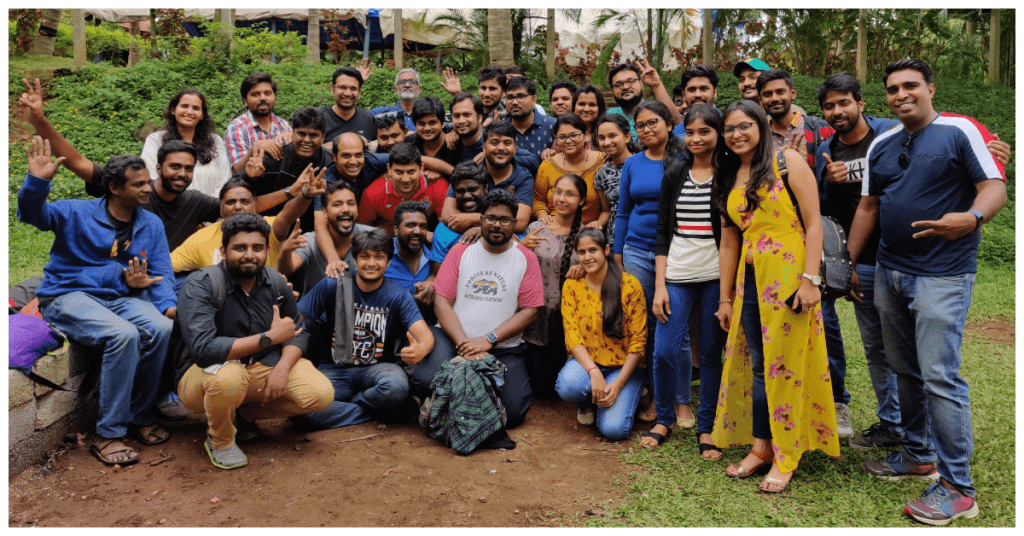 Team outing – splurge with nature
It was a perfect day on the 10th of August 2019 to head outside and enjoy the breezy, cloudy and exciting day at Urban Valley, a picturesque lakeside resort. The day was filled with fun, adventures, and bonding with the team.
We started off with team building activities like hula hoop, blind fold game, human knot and the puzzle challenge. These games were organised to build certain core capabilities of the employees. The strategies used in these games by each of the team member highlighted their individual strengths.
In the hula hoop game, the challenge was to pass through the hoop two times without leaving hands. The teams communicated and focused to complete it.
In the blind fold game, one team member was blind folded and had to pick few things upon the instructions of the team member.  The blind folded person had to trust and focus on listening to the voice of his team member, against that of others.
The mind-boggling puzzle game was the toughest challenge as the final picture had to be created with bits and pieces. It was tough initially, but on seeing the original picture it was easier to solve the puzzle. The teams worked collaboratively in joining the pieces to get the result.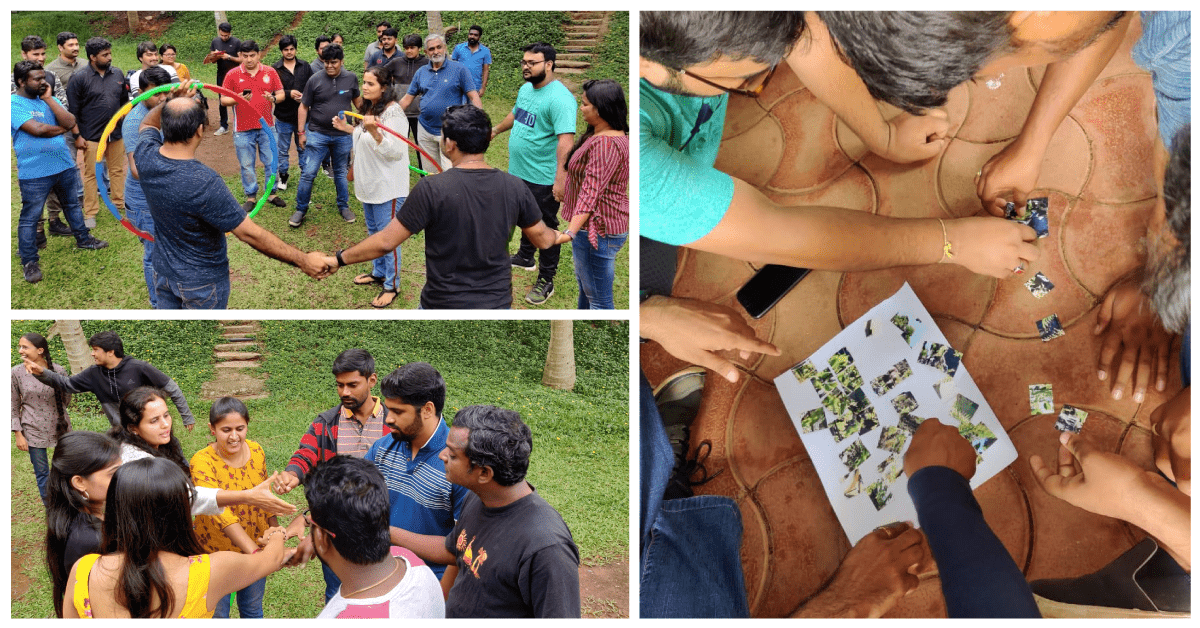 The main goal of conducting these activities was to enhance communication, co-ordination, trust, time management, decision making amongst the teams.
With five teams playing, we had two winners . All the teams worked collaboratively towards winning and strategising their own ways of completing the tasks.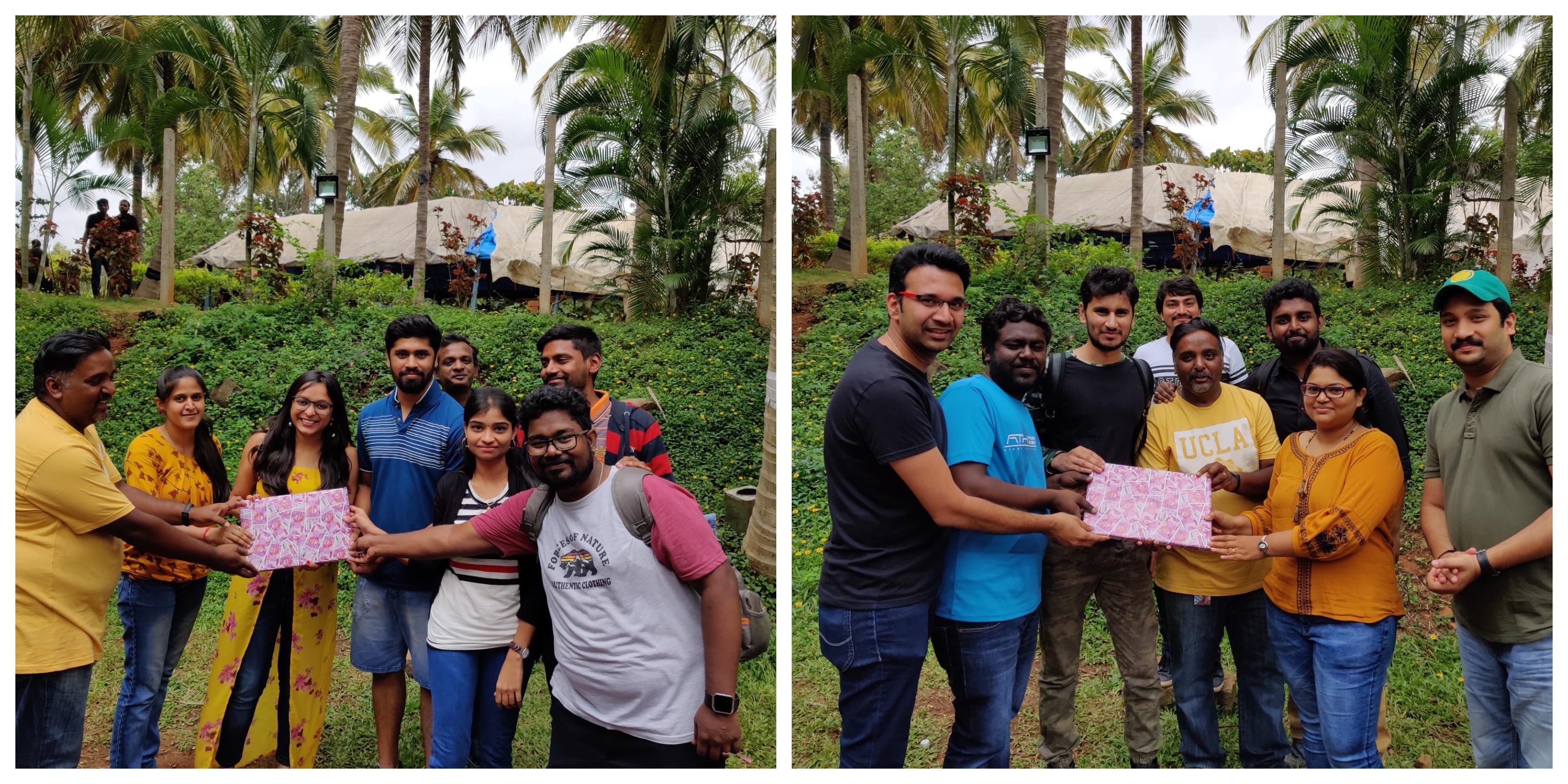 It was time for some fun with interesting indoor, outdoor games at the resort like badminton, cricket, zip lining, paintball and more. The day would have been incomplete without shaking a leg in rain dance to the electrifying beats of the DJ and relaxing in the pool.
It was a well-planned day revitalizing us with new energy, creating stronger team bond and better interaction with our team-mates. It was a day never to be forgotten and we hope to recreate the memories with more enthusiasm and fervour.