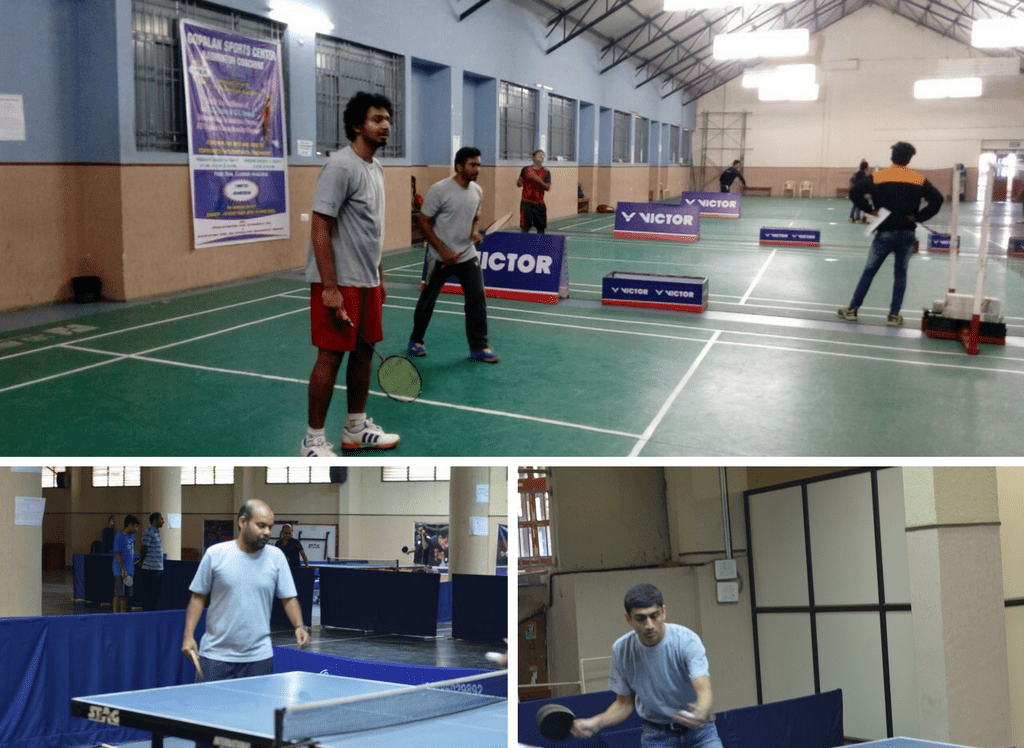 AgilizTech stirs a 'racquet' with the Passion League App
Techies by weekdays and racqueteers by weekends, that's the Agilians for you! With our innate zeal for sports and passion for technology, we decided to combine the two and develop the best-ever app for sports management, Passion League. The journey flagged off last month and on Sunday, 18 Dec, we were able to put our web app to a pilot test, at the Bangalore Racqueteers tournament. The event was hosted by CoachDirect at Gopalan Sports Centre, Bangalore.
We decided that this was a prime opportunity to test our app in the real world, capture real-time data and get solid feedback from the tournament participants. And so, on Sunday, the AgilizTech team visited the arena armed with racquets, determination and, of course, the Passion League App.
Coach Direct had provided us with player information and seeding details previously, so we were set up pretty well to watch the action and quickly feed in the wins and losses. With our web app, the players could see the scores and the opponents' details, right on their mobile screens.
Also, we gathered copious feedback.
While the participants were thrilled with our app, they suggested quite a few enhancements. We took extensive notes and will be working on them to improve our app, thus helping sportspersons manage their activities better with the PassionLeague app.
Our team had a great time at the court too. Agilians participated in large numbers at the Table Tennis and Badminton events. We made it to Round 2, but unfortunately couldn't progress further. Nevertheless, what mattered is that we participated, learnt and had a whale of a time!
And you know what? We would love to meet you at the court. Game for a challenging duel of table tennis or badminton? Meet the Agilians in the next tournament then! You can find the details of all the upcoming tournaments here – http://passionleague.in/
Game on? See you at the court then!